A Brief History of St Stephen's Church
St Stephen's Church was formed in 1988 by the uniting of Causewayend and Powis Parish Churches. Throughout the years these two churches, situated only a small distance apart have stood as a witness to the surrounding district.
The close ties formed between Causewayend and Powis almost from their beginning paid dividends nearly a century later when the two united under the banner of St Stephen's.
Causewayend was sanctioned as a charge by the Free Church of Scotland in June 1879. A hall was built and Rev John Rae preached his first sermon on 13th January 1880. The Church was opened on 19th November 1882 with a roll of 172 members. Mr Rae was followed by Rev James A Russell who ministered at Causewayend from 1886 to 1918.
Meanwhile, in the mid 1890's a group of influential locals all belonging to the Church of Scotland had got together to form a plan to build a church on the site at Split-the-Wind. The land belonged to the Misses Leslie of Powis and the church was to be called Powis Church. By 1895 the church was built, the architect being A Marshall Mackenzie who also designed Crathie Kirk. Certain modifications were made to the orginal plan - the entrance tower and spire abandoned and also transepts and an apse.
In Summer 1925, joint services between Causewayend and Powis churches became established and after a long ministry Rev J Russell moved to Durris in 1918 and Rev W Niven became minister from 1919 to 1927.
Rev Niven was succeeded in 1927 by Rev William McNaught who ministered at Causewayend until 1952. At Powis, the Rev Thomas Watt was inducted as first minister in 1896. He was followed in 1924 by Rev A Moir who was succeeded in 1940 by Rev D Glen. The Rev George Skakle was inducted to Powis in 1947 and ministered until the union with Causewayend in 1988 - a ministry of 41 years.
Disaster overtook Causewayend Church on the night of April 21st 1943 when the church was badly damaged during an air-raid. Joint services were arranged with Powis and the first was held four days later on April 25th. A restoration fund was begun with a target of £2,000. A licence was granted for re-building in 1948, but in the end the cost of the restoration was almost £17,000. Most of the cost was met by the War Damages Commission, although the congregational share of over £3,000 was met without recourse to a single sale of work. In 1951 the church was re-dedicated with a special service.
The picture shows the air-raid damage sustained on
the night of 21st April 1943.
Mr McNaught was followed at Causewayend by Rev Thomas Potts who ministered from 1953 to 1959 and in 1960 the Rev John Vass from Lossiemouth was inducted. Mr Vass ministered at Causewayend for 14 years until his untimely illness and death in October 1974.
By April 1975 a vacancy committee was formed and with the prospect of a union with Powis at a future date, an age restriction of 'not under 55 years' was made for the next minister. So it was that in September 1975, the Rev Douglas Sutherland was inducted - a ministry that was to last 10 years. Mr Sutherland retired to Fife in 1985 and Rev Andrew McGowan was inducted in 1986, the charge being a terminable appointment. With Mr Skakle's retirement in 1988, Mr McGowan's appointment sadly was terminated at the end of August. The union of Powis and Causewayend went ahead in September 1988 and the new church 'St Stephen's' was formed. The first minister of St Stephen's, Rev James Davies was duly inducted on 22nd February, 1989.
In October, 1995, St Stephen's Church was declared necessary for the ongoing missionary strategy of the church. This decision meant that St Stephen's had a long term future and removed any uncertainty regarding the future of the church.
In May, 2009 after a ministry of 20 years, the Rev James Davies demitted the charge to take on the role as a Regional Interim Minister in the North-East of Scotland. A Nominating Committee was formed and on 8th February, 2010 the Rev Maggie Whyte was inducted as the new minister of Aberdeen: St Stephen's.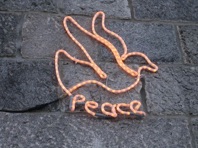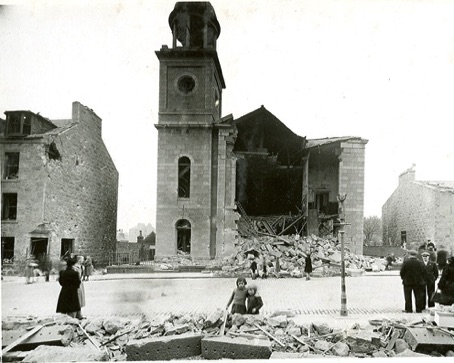 Brief History of
St Stephen's Church